Welcome back.
Although I missed last year's mob vote concept, I decided to get back to my habits, presenting the Mob vote concept of 2022!
This year's Mob votes presents some interesting mobs,
The Sniffer: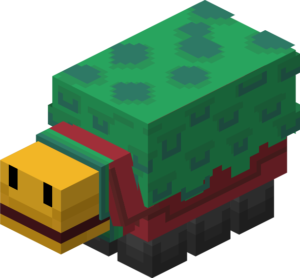 The sniffer is an ancient lost giant dinosaur, with distinct colors and the ability to find lost plant seeds (Not included).
Sniffer eggs take some time to hatch and a long time to fully mature into their gigantic size.
An unfortunately unalive Sniffer will leave behind giant fossils. I've seen those around before…
The Rascal:
The mysterious mob found deep within caves… Well not that deep, The warden is very territorial.
Find the same rascal 3 times in a cave and it might just share with you some enchanted loot.
Tuff Golem:
As a friend of mine put it, this is a walking item frame, that's about it.
The tuff golem will pick up items and walk around displaying its strong biceps by holding the items all day, nonstop. They occasionally freeze again at the same spot they were made in. Holding the items still…
This concept was fully developed using Anvil.
Anvil is still in its -alpha version 0.1.3 and will remain a private tool for the time being but keep an eye out for future announcements.