Welcome back.
Minecraft Live 2022 just wrapped up
Although not much was revealed so far amid the new announcement strategy of Mojang, I liked the concept of Camels that was shown.
So without further ado:
Camels: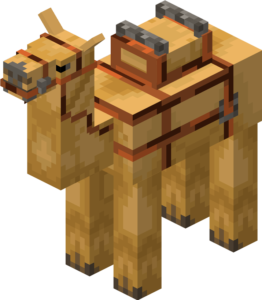 Long story short, they can do everything that was shown in the Minecraft preview.
Rafts:
Rafts are also introduced in this addon along with their Chested variant.
Rafts are not craftable so you must spawn them with a spawn egg or commands.
This concept was fully developed using Anvil.
Anvil is still in its -alpha version 0.1.3 and will remain a private tool for the time being but keep an eye out for future announcements